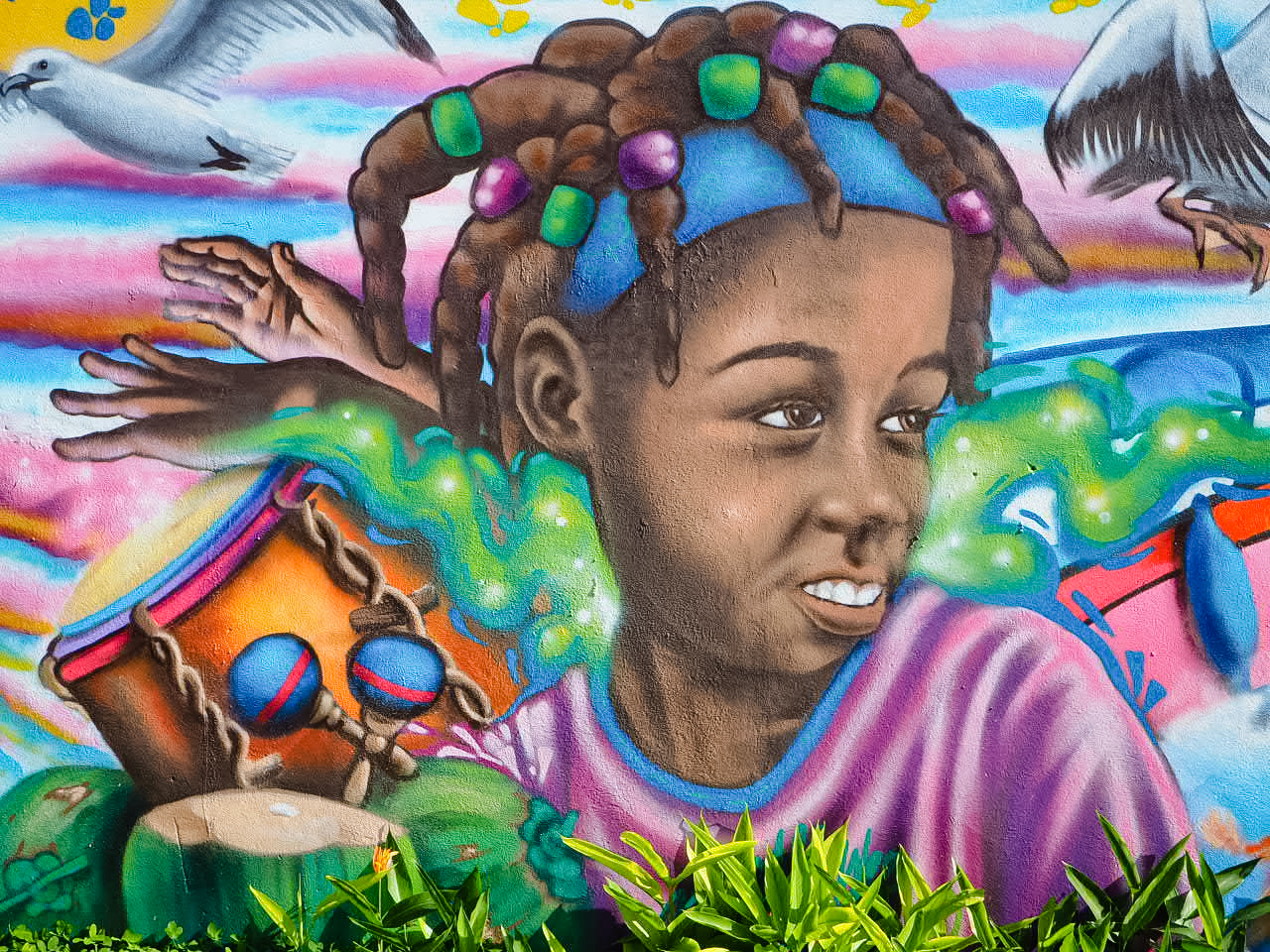 Ah. Definitely don't travel there, I heard everywhere. It is too dangerous. Drugs, mugging, highway robberies and kidnapping. You are crazy. I roll my eyes. Maybe I am. However, is the current situation in Europe really so peaceful that it is better to stay here and not to explore other places? Apart from horror media news, do not forget to add to your list that this Central American country (borders on Mexico, Belize, Honduras, El Salvador) lies in a seismically active region so earthquakes, volcano eruptions, floods and hurricanes are not rare either.
Guatemala was currently not in the viewfinder of my travel lens because I do region hopping and I considered Central America covered for some time after my recent visit to Costa Rica. It is a destination that found me. And got under my skin right when I first stepped on the Guatemalan land after crossing the Belize-Guatemala border on a boat. Same with my heart. Love at first sight. I remember it as if it was this morning. I am standing in a harbour, trying to hide from the scorching rays of the Guatemalan sun, our captain passing my backpacks to me and I immediately feel an incredible energy. Genius loci has spoken.
You can find here towns with fast food restaurants and conveniences of the modern world as well. However, I visited places where the time has stopped. Places where traditions and everyday life bring you back to pre-Columbian times. Places where laundry is done as in times of our grannies. Places where women in traditional clothes carry goods on their heads. Places where men in wellington boots, cowboy hats and machetes under their belts walk quietly through the villages or leave for work on coffee and corn fields on decks of pick-up trucks. Places that let you day dream.
It would never come to my mind that this country, somewhere in Central America, could be so liveable. Quite frankly, I could imagine settling down here. In a country of active volcanoes set between the Pacific and Caribbean coasts where you can meet Maya people (right, they have not disappeared anywhere). Country that is rightfully enlisted on the UNESCO World Heritage List. Country of archaeological treasures of Maya sites of world importance hidden in lush jungles and beauties of colonial era with cobblestone streets and buildings from the times of Spanish rule. Country of quiet fisherman's villages on the bank of mirror lakes, with descendants of African slaves or located high in the range of Cordillera mountains. Country of colourful markets, delicious tastes and places which are still not on pages of guide books and will hopefully not be seen on tourist maps for a lot longer. Country that suffered in a civil war, which ended in late 90s, for 36 years. Country where Chapín(a)s (how Guatemalans call themselves) will, despite their difficult experience, infect you with friendliness, politeness, willingness to help and unhurried way of life. For me, Guatemala is a pearl in terms of variety, closeness to indigenous people and authenticity. It is so unique. Forget the pointless European stress, chasing a higher fence and greener grass. Let me take you to Guatemala
Read more stories and see more pictures by Leninka Modrooká at: