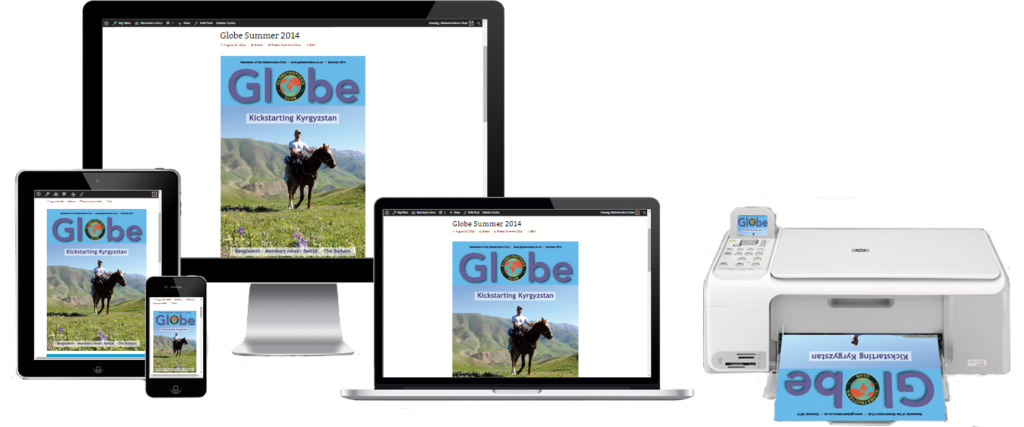 After holding membership fees at 1995 prices we have reduced them by producing Globe digitally (and saving on the printing and postage costs).
Members can read Globe on or offline on
iPads & tablets.
Kindles & E-readers.
Smartphones; iPhone & Android.
Laptops and Computers.
Print out a paper copy of Globe .
Club membership now £12 a year for every member wherever they are in the world.
Not a member?
Join now with our no-risk guarantee. If you find that Globetrotters does not offer the advice and information you need, let us know within 14 days of joining and we will refund your subscription fee in full. Join today-Just Click Here!
As a member, you will be a part of the oldest travel network in existence and have the opportunity to make new friends who share your interest in travel. Once you are a member, you will receive a copy of Globe, access to our members area where you can contact other club members around the world, and even stay with some of them or offer to put fellow Globetrotters yourself!
Click here to join & become a Globetrotter.