Speaking in October we have :
1st: Linda Fox – Gorilla Tracking
Linda's talk will provide an informative and inspiring exploration of the world of gorilla tracking, offering a deeper understanding of these magnificent creatures, the challenges they face, and how responsible tourism can contribute to their conservation.
Gorilla tracking is an exhilarating and transformative adventure that offers a unique opportunity to observe and connect with one of the world's most remarkable and endangered species – the mountain gorilla.
Join us on this virtual expedition into the heart of the wild and discover the magic of gorilla tracking.
2nd: Alan Palmer – On the Edge of the World.
In the autumn of 2022, political stability having finally been restored to the region, Alan returned to northern Pakistan after an absence of 24 years and some 35 years after his first visit in 1987.
He drove for six weeks, off road and along rough jeep tracks, through some of the tallest and wildest mountains on earth – the western Himalayas, the Karakorum and the Hindu Kush.
While revisiting some cherished old haunts, he also discovered other new, infrequently visited corners, hidden deep within this fabulous landscape, as he reached out towards the remote borders of Afghanistan and China.
In his talk, Alan relives his adventures, some old and some new. He relates his encounters with tribal groups whose homes lie deep within the territory's hidden high valleys, from the Pathans of Peshawar to the Kafirs of Kalash, and from the Afridis of the Kyber to the Ismailis of forgotten Shimshal, while not forgetting the times he spent drinking tea with refugee Mujahideen fighters on the outskirts of Chitral. All this while he kept an ear close to the ground, listening intently for any lingering echoes of Kipling's imperial Great Game.
Alan is the founder and director of his own company, Yak Travel – www.yaktravel.co.uk – which specialises in both gentle holidays and not so gentle expeditions to Pakistan, North East India and Morocco. He is a regular speaker at travel shows and travel clubs, both at home and abroad, and is a respected travel writer, too.
He wrote Moroccan Atlas the Trekking Guide, co-wrote Insight Guide Pakistan, and has contributed to numerous other travel books and magazines besides, including The Rough Guide to The Best 100 Places on Earth.
At the end of his talk, Alan will be selling copies of his books, "Moroccan Atlas the Trekking Guide"(rrp £14.99), and "Insight Guide Pakistan" (rrp £18.99), each at the reduced price of £10. All money received will go directly to the Morocco earthquake appeal via the British Moroccan Society's GoFundMe appeal.
Find out more at: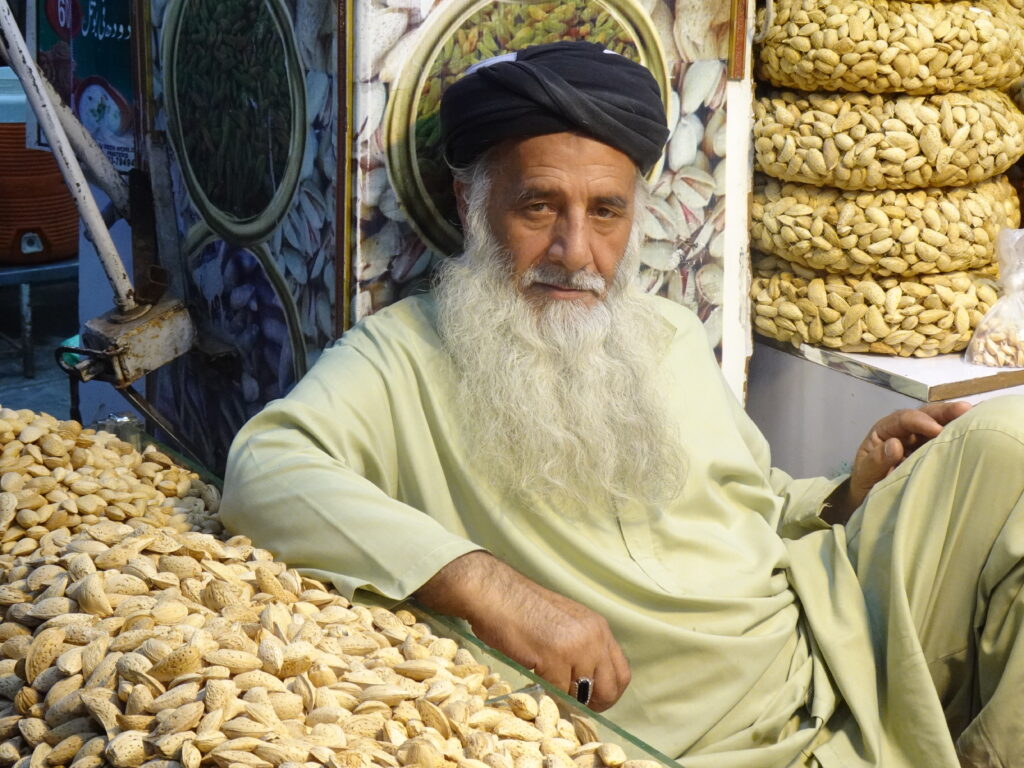 ---
Date & Time:
Saturday, October 7, 2023
Doors open at 14:00 in London.
We would ask that anyone with respiratory symptoms participates via zoom.
The zoom meeting opens at 14:00 with the talks starting 14:30 (London see Event Time Announcer for local times), please arrive early so we can deal with any issues with joining.
Admission costs in advance:
£3 for members. (Members can access a ticket code below or from the members area.)
£6 for non-members. (save 50% if you join at this meeting)
a recording to watch later will be available to members and non-member ticket holders.
Please reserve seats in the hall in advance as this speeds up entry at the meeting and allows us to plan staffing, we may charge more for unreserved tickets.
Please sign up for meeting updates to get notifications for future meetings.
---
For in person Tickets at the hall:
For Zoom online tickets: