This meeting will be held online in zoom in line with UK Covid-19 regulations.
Speaking this month starting at 1pm (UK time) we have:
1st. Som Tamang – Take on Nepal)
Take on Nepal are one of the only trekking companies training and hiring a team of women in Nepal, In the mountain villages of Nepal, opportunities for women are few. Many young girls have little or no education, and marriage at an early age is still common. Take on Nepal and FHC have been working to change this for many years. As Take on Nepal has grown, we've begun hiring young women and girls from Batase — first to work as porters and then as guides, roles that up to now have been seen as exclusively male. For young village girls, early exposure to paid work as porters and the experience of interacting with Western women is an eye-opener. It provides them with a glimpse of other possible futures, futures far different from the lives their mothers lived and to the lives they may have thought they were going to live.
---
2nd. Dan Evans – Simplicity, Serenity and Sincerity across the world
The English composer Ralph Vaughan Williams once referred to the three great 'S's' as Simplicity, Serenity and Sincerity.
However, these principles stretch far beyond the concert hall. In this talk, join me on a journey around the world as I go in search of these three facets of life. I shall showcase the simplicity of life in a Moroccan desert and an Italian harbour.
With words, I shall convey the serenity of the Alaskan wilderness and a twilit UK city. And I shall whisk you to a lakeside property in Brazil where sincerity is most certainly moored. I'll conclude with some musings on how Simplicity, Serenity, and Sincerity have come to the fore over the past year.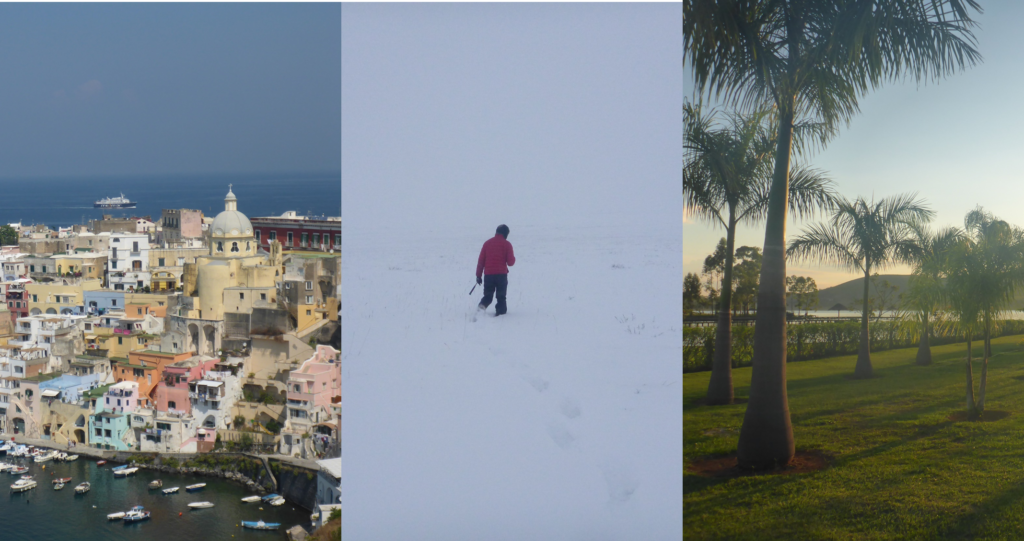 ---
By tradition we follow this meeting with a New Year Party post-meeting – everyone is invited to bring food and wine or soft drinks (we are not allowed beer or spirits) and participate!
---
For forthcoming meetings we have
a suggested donation £2-3 for members to help with our costs. Members will be emailed a ticket code link allowing access to this option or you can access it from the members area.
We also have a limited number free tickets for members who have been financially affected by Covid-19
a donation of £5-6 for non-members, non-members may join the club for £12 per year and get this and future meetings at members rate for £12, members can also watch the 3 previous online talks, members also receive Globe our members magazine and our annual members calendar, why not join and enter your pictures.
a catch up to watch later will be available to members and non-member ticket holders. (Members can also watch the previous online talks)