Speaking this month we have:
1st Mary Fogarty – A trek in the High Atlas with a mule called Beloved and a guide called Sarkozy
Last October, Mary Fogarty finally managed to get into Morocco again – after 18 months of closed borders. Determined to break out of her beloved Marrakech, she found herself on a trek in the High Atlas with a guide called Sarkozy and a mule who was also Beloved (actually her name was Habiba, which is the Arabic version).
The going was really tough, with the temperatures in the mid-30s and the men ploughing on ahead, so it was a blessed relief when Habiba was put in front – as she would make frequent stops and allow the single female at the back to catch up. But Habiba was not only essential for rests – she was also carrying mountains of food, which turned miraculously into the most divine dishes at both lunch and dinner, thanks to her keeper, the genius muleteer Hassan!
Monsieur Sarkozy darted around the mountains like a sprite, appearing high up in the cliffs, diving under waterfalls, and jumping onto village rooftops. He was really far more of a performer than a guide and delighted to entertain, though Habiba remained stubbornly unimpressed. He was after all only a man called Sarkozy.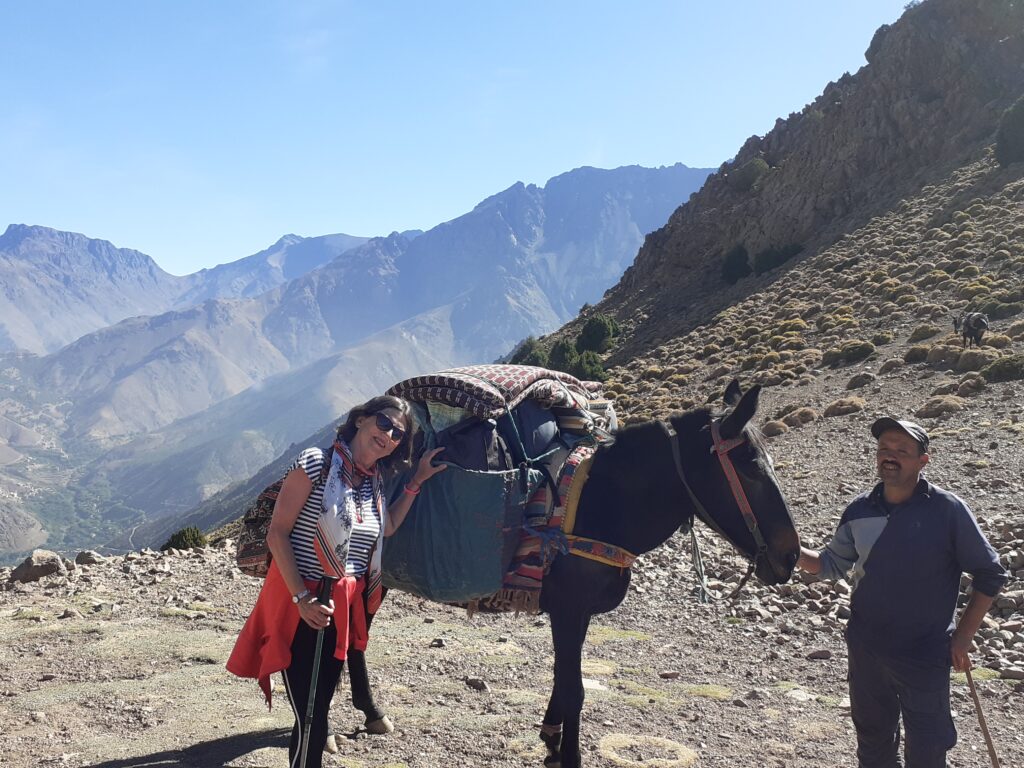 2nd Anthony Britton – Tuvalu – paradise threatened.
A 2009 visit illustrates the contrasting elements of this developing Pacific island nation from iconic palm fringed coral atoll to environmentally degraded landscapes caused by war, waste and warming.
Anthony has spent forty years teaching all aspects of Geography. His students motivated him to visit an example of all the most important human and physical landscapes in order to teach (with streetwise knowledge, his own photographs and artefacts) about the people and places that are appropriate to the National Curriculum.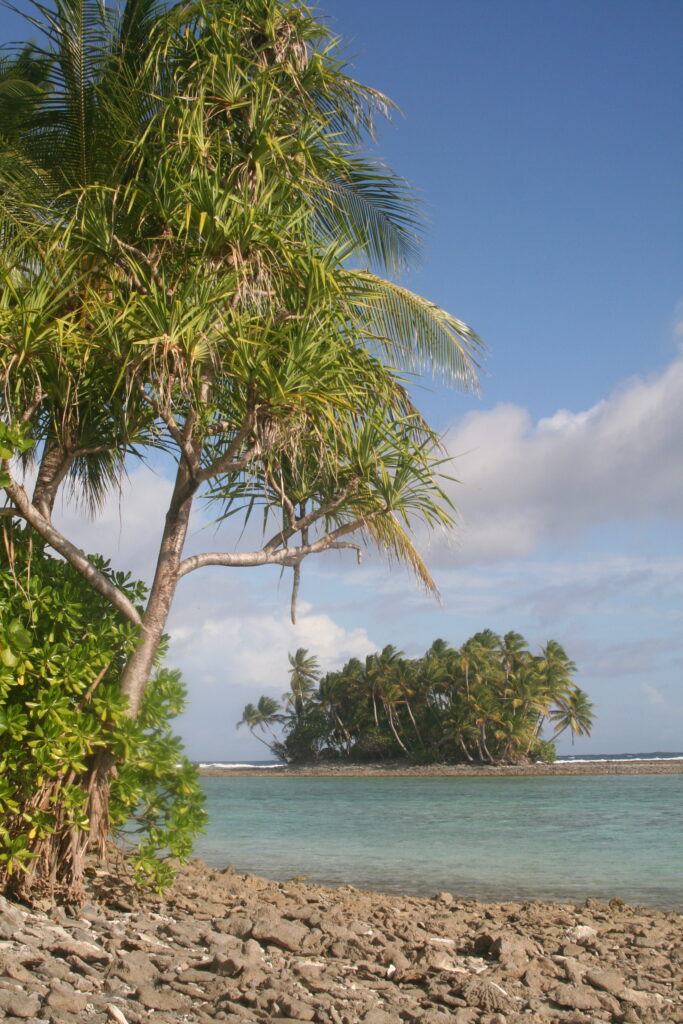 Date & Time:
Saturday, Saturday, February 5, 2022
Doors open at 14:00 GMT in London, a condition of entry is proof of vaccination or a COVID lateral flow test within 48 hours or a positive PCR within 90 days having completed any required isolation, the easiest way of showing this is with the NHS Covid Pass which lets you show your COVID-19 status in a secure way. We will be carrying out temperature checks and asking visitors to confirm they do not have any symptoms on arrival.
We would ask that anyone with symptoms or who needs to isolate participates via zoom.
Last month meeting was very successful, the hall is well ventilated and we had no cases following the meeting.
The zoom meeting opens at 14:00 with the talks starting 14:30 GMT (London time see Event Time Announcer for local times), please arrive early so we can deal with any issues with joining.
For forthcoming meetings we have
£3 for members to cover our costs. Members will be emailed a ticket code link allowing access to this option or you can access it from the members area.
£6 for non-members, non-members may join the club for £12 per year and get this and future meetings at members rate for £12, members can also watch the 3 previous online talks, members also receive Globe our members magazine and our annual members calendar, why not join and enter your pictures.
a catch up to watch later will be available to members and non-member ticket holders.
We have had confirmation that the Church of Scotland hall is open and we will be running this meeting as an in person at the hall plus we will be streaming it on zoom and will be following the same procedures as the west end theatres.
---
For in person Tickets at the hall:
For Zoom online tickets: