Speaking in December we have:
1st Doreen Tayler – Curious Christmas Customs
Boxing Day! What's that all about? And why do we eat turkey and mince pies during the festive season? If you think we have our funny ways, how about the town where running in your red underwear on New Year's Day is a custom, or the place where you celebrate the season by pooing?
2nd Matt Bishop and Reece Gilkes, the sidecar guys – Siberia.
Matt Bishop and Reece Gilkes are 'The Sidecar Guys'. They are called 'The Sidecar Guys' as they hold the very niche Guinness World Record for the longest journey by scooter and sidecar.
During a 15 month trip they travelled for 34,000 miles through 35 countries and 5 continents to successfully circumnavigate the globe by scooter and sidecar.
Matt and Reece will be talking about the Siberia portion of their around the world journey by scooter and sidecar.
They still do all sorts of different 3 wheeled adventures and recently completed a 10 day trip from Seattle to Los Angeles on a Ural motorcycle travelling across the Idaho, Nevada and California Back Country Discovery Route.
They run a sidecar experience centre in the UK and are also the hosts of The Armchair Adventure Festival, a festival based in the UK with the sole focus of celebrating any kind of adventure travel.
Find out more at: https://asseenfromthesidecar.org/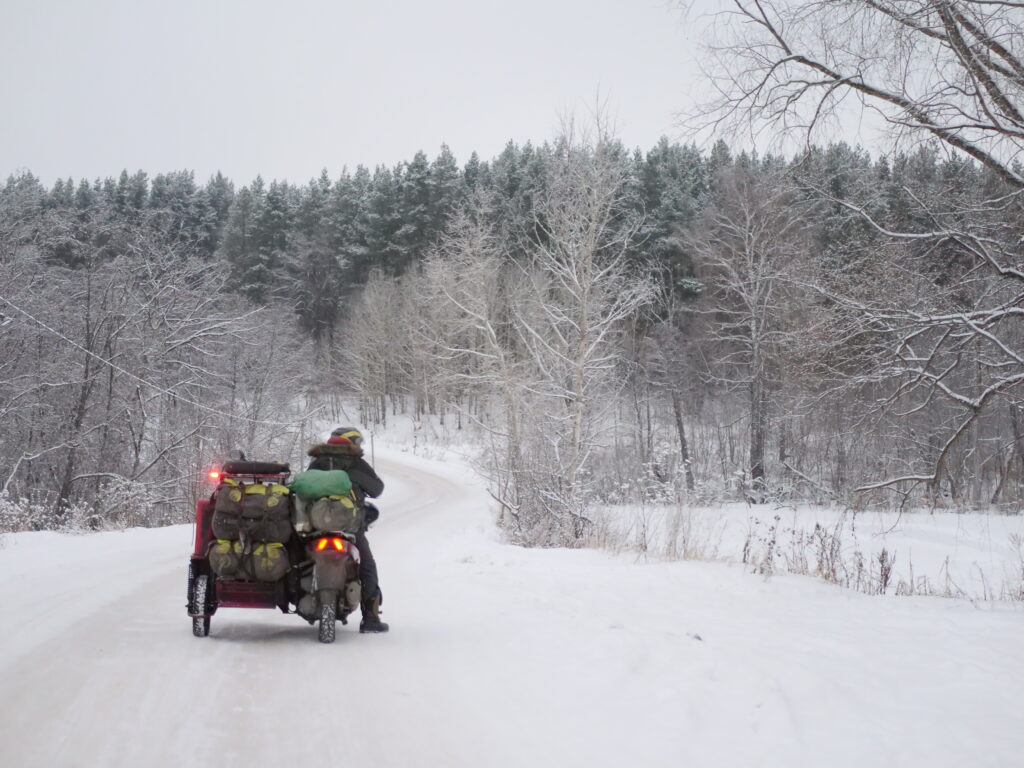 Date & Time:
Saturday, December 3, 2022
Doors open at 14:00 GMT in London.
We would ask that anyone with respiratory symptoms participates via zoom.
The zoom meeting opens at 14:00 with the talks starting 14:30 GMT (London time see Event Time Announcer for local times), please arrive early so we can deal with any issues with joining.
Admission costs in advance:
£3 for members. (Members can access a ticket code below or from the members area.)
£6 for non-members. (save 50% if you join at this meeting)
a recording to watch later will be available to members and non-member ticket holders.
Please reserve seats in the hall in advance as this speeds up entry at the meeting and allows us to plan staffing, we may charge more for unreserved tickets.
---
Please sign up for meeting updates to get notifications.
For in person Tickets at the hall:
For Zoom online tickets: