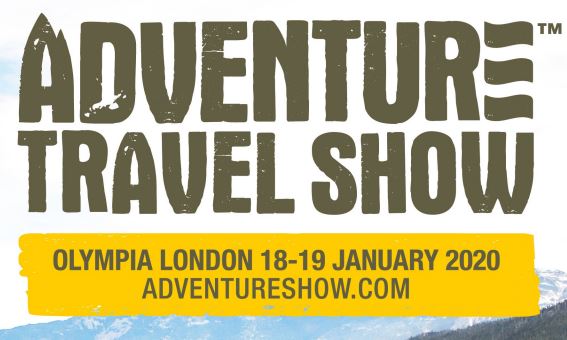 The UK's only event dedicated to travel experiences off the beaten track returns to Olympia London from 18-19 January 2020.
The London Branch will again be running a travel advice clinic at the show, why not come along and see us as well as catching some of the over 70 FREE Talks and Workshops. You can use the code below to get 10% of tickets.
With 130 specialist adventure travel companies from across the world, over 70 free inspirational talks, one-to-one seminars and a series of beautiful adventure travel films, the show is sure to whet even the most adventurous appetite.
---
Over 70 FREE Talks
Intrepid adventurers and travel writers will share their incredible stories, leaving you inspired, informed and raring to go on your next trip.
Plus…
Sir Ranulph Fiennes – "Living Dangerously"
Saturday 18 January 11:30 – 12:45
'The World's Greatest Living Explorer' as quoted by The Guinness Book of Records will be returning to the show on Saturday 18 January. Fiennes will be talking about his life's expedition work and record-breaking achievements.
Tickets are limited and can be booked now for £22.50
---
ADVENTURE TRAVEL FILM FESTIVAL 2020 LONDON PREMIER
Make the most of your visit to the show on Saturday 18th January and enjoy an immersive evening of independent adventure travel films curated by Austin Vince from the Adventure Travel Film Festival.
Premiering some of the best independent travel film shorts from across the adventure travel spectrum, the night concludes with a full-length film 'Going The Distance' by newlyweds Mike and Alanna Clear. The Clears will introduce their film and take Q & A's after the showing.
Screening time: Saturday 18 January 6.30 pm – 8.30 pm in the Adventure Auditorium.
SEMINARS
There are over 70 free talks at the show but if you want more in-depth, one-to-one advice then the paid-for seminars are for you. These seminars are delivered by explorers, film-makers, photographers, expedition leaders and travel writers, all with authentic first-hand experiences waiting to be shared with you…
CICERONE'S TREKKING SEMINARS
The team from Cicerone return to the show to deliver some inspiring trekking and cycle touring seminars, delivered by an experienced team of authors and professional ambassadors.
---
ADVENTURE PLANNING SEMINARS – Overlanding with Chris Scott
This seminar is designed to provide practical advice for those planning an overland trip from experienced overland planner, expedition leader and author, Chris Scott.
---
ADVENTURE BY MOTORCYCLE SEMINARS
Austin Vince and Lois Pryce give the low- down on taking your motorcycle adventures beyond home soil into Europe and beyond.
---
WANDERLUST'S MULTI-MEDIA SEMINARS
Whether you're looking to get into travel writing, make travel videos, or improve your photography, join Wanderlust's Multi-Media Seminars for insider tips and expert advice…
During these 6 seminars, Wanderlust Magazine editors and leading industry experts will offer an introduction to the key areas of travel writing, travel photography and film-making. The seminars offer a mixture of informative lectures and open group discussion. Each 2-hour seminar has a limited number of participants to ensure you get the best learning environment possible – plus this gives you a brilliant chance to question the experts themselves.
---