Globetrotters in Chester
Presents

1st. Lindy Pyrah – Riding the Mauritania iron ore train
The Mauritania iron ore train is the true definition of a cult classic: an epic overnight train journey involving hopping on a freight wagon full of iron ore in zero comfort through a dangerous country while experiencing the amazing Sahara desert and night sky.

Lindy is a train journey enthusiast and a London branch Globetrotters committee member, she did the Mauritania iron ore train solo in January 2018 and would love to share her story of how she prepared, experienced and lived to tell the tale of this amazing journey. Normally desk bound for most of the year, Lindy tries to make the most of her small holiday allowance to undertake memorable adventures.
2nd. John Brinkley – the white South – the Antarctic wilderness
A geology lecturer, both on land and on cruise ships, John will present an illustrated talk on one of the World's last wilderness, the Antarctic. Using his own material from recent visits, John will discuss both the geological history and natural scenery of this remote region.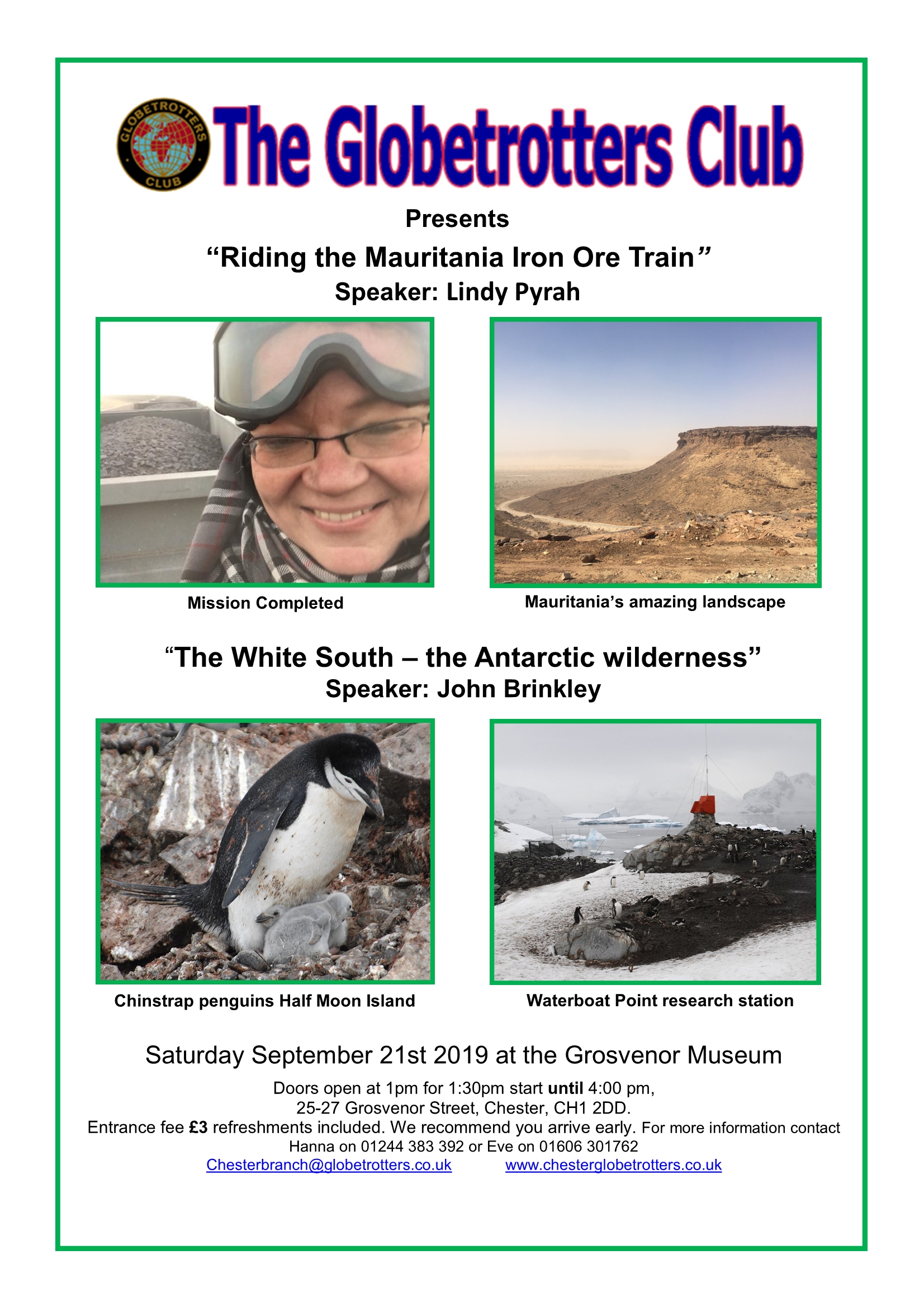 Doors open 1pm for 1:30pm Start till 4:30pm Entrance Fee £3.00 includes refreshments and two talks Grosvenor Museum 25-27 Grosvenor Street, CH1 2DD Enquiries to Hanna tel: 01244383392 or Angela tel: 01244 629930