Globetrotters in Chester
Presents
Kauser Jan – 'Srebrenica'.

Kauser Jan having studied at Leeds Beckett University is now Assistant Head Teacher at Leeds City Council.

Her trip to the city of Srebrenica, now situated in a peaceful valley has undergone many changes since the conflict in the 1990's. We look forward to finding out more about the visit she made to this city and the people she met there.

Barry and Cynthia Green – 'A Journey through China'.

Images from a tour of China visiting historic sites, iconic landscapes and modern cities giving a flavour of life in China through the ages.

Barry is a retired engineer and Cynthia, a retired librarian who both volunteer at the National Waterways Museum, Ellesmere Port as well as travelling to interesting places.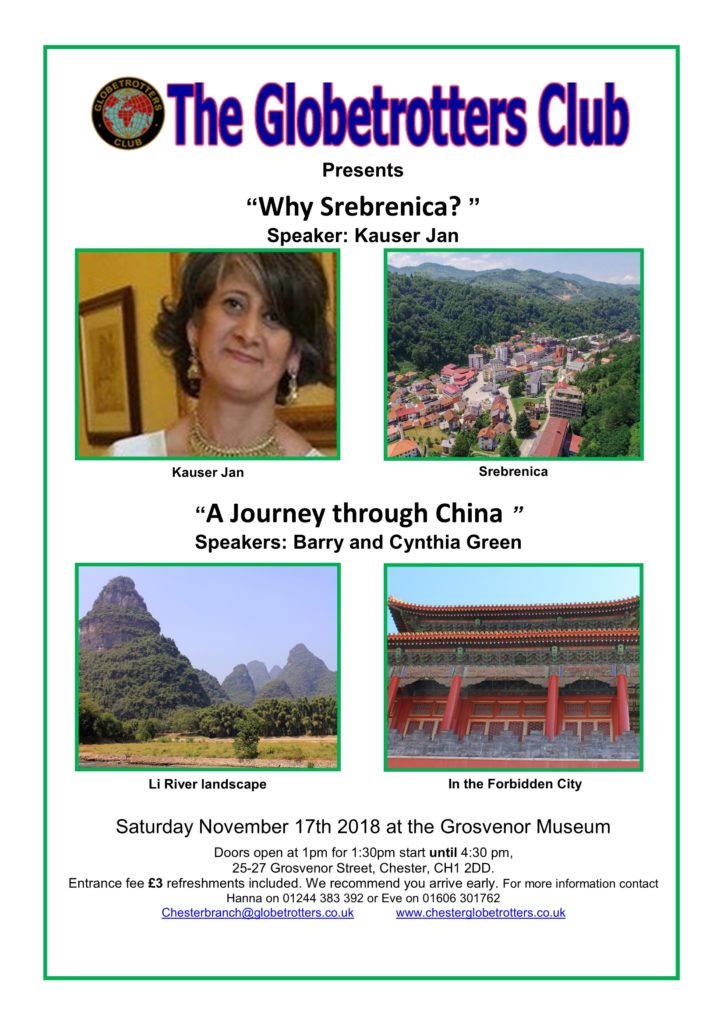 Doors open 1pm for 1:30pm Start till 4:30pm Entrance Fee £3.00 includes refreshments and two talks Grosvenor Museum 25-27 Grosvenor Street, CH1 2DD Enquiries to
Eve 01606-301762
Hanna 01244-383392