Globetrotters in Chester
Presents
Maggie Davenport – Our introduction to travel, and beyond, in Indonesia.
In 1998, 2 middle-aged untravelled people set off for Java and Jakarta where my brother was working. We had no idea of how to travel or where we would go when we arrived.
This is the story of that first adventure which led to our ongoing wanderlust, and the subsequent return holiday to celebrate my brother's 60th birthday
Pat Jones – Cradle of Voodoo – Togo and Benin.
Pat has enjoyed travelling for many years. She would like to share her experience of a recent trip to Togo and Benin. The trip covered many aspects of life in these two West African countries.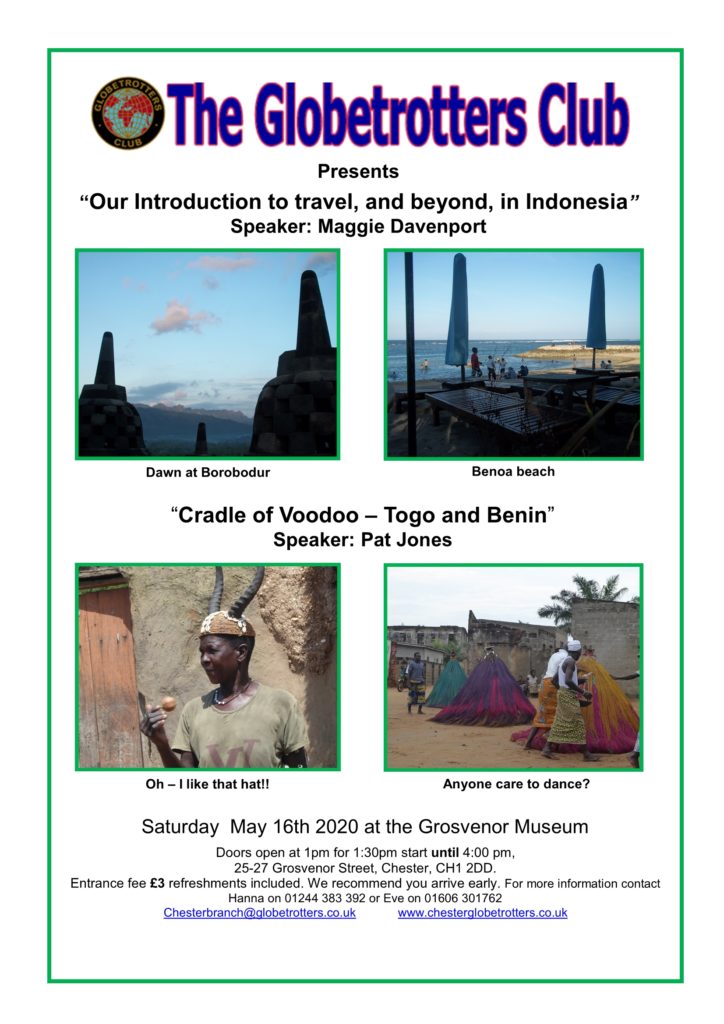 Doors open 1pm for 1:30pm Start till 4:30pm Entrance Fee £3.00 includes refreshments and two talks Grosvenor Museum 25-27 Grosvenor Street, CH1 2DD Enquiries to Hanna tel: 01244383392 or Angela tel: 01244 629930