Speaking in July we have:
John Sunter & Nikki Young – Rapa Nui
A UNESCO world Heritage site – Rapa Nui National Park is a protected Chilean wildlife area located in Easter Island, which concentrates the legacy of the Rapa Nui culture.
Christine Stockton – Armenia
Armenia today is a democratic nation with an ancient cultural heritage and was the first country to adopt Christianity as the state religion. It has 3 UNESCO World heritage Sites.
---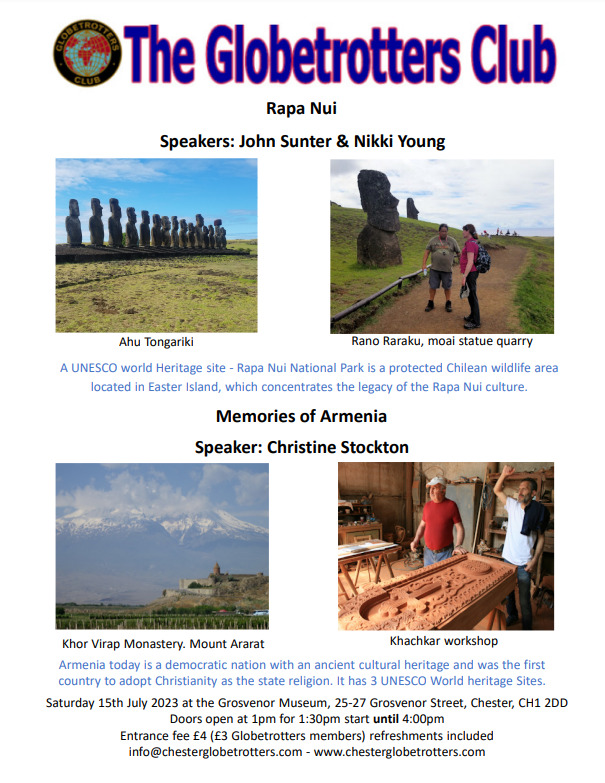 ---
Doors open at 1pm for 1:30pm start until 4:00pm,
The Grosvenor Museum, 25-27 Grosvenor Street, Chester, CH1 2DD.
Entrance fee £4 (£3 Globetrotters members) refreshments included.
For more information contact info@chesterglobetrotters.com – www.chesterglobetrotters.com
Volunteers needed to help organise events. Please contact us if you can help.