How Many Members Do You Have and Where?
We have peaked at around 1,000 members, but on average, we have around 500 members in approximately 30 different countries.
This is great news for those members offering accommodation in their area, and even better for those members looking to stay with fellow Globetrotters!
We will say, though, that due to more active marketing, the web site, e-newsletter and new branches, we are witnessing a trend of a growing membership which we hope will reach previously high levels.
The graph below shows the distribution of globetrotters Club members worldwide.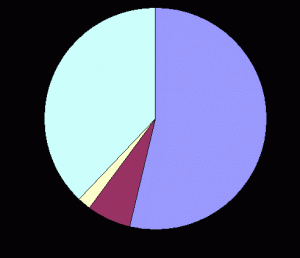 How old are Globetrotters?
The graph shows the age range of Globetrotters Club Members.