We are pleased to announce the winners of the 2018 Calendar competition, extra calendars are available to buy from £4 and make great Christmas presents…
All current club members will be receiving their copy of the calendar in the post.
The standard of photography was again very impressive with a great variety of destinations and subjects covered, making the selection process all the more difficult.
Thirteen pictures by members have been selected with the calendar running January 2018 to January 2019, congratulations to:
JAN 2018 Elizabeth Atkinson — Magerøya Island, Arctic Circle, Norway
FEB 2018 Karsten Ilsemann — Flip-flop dealer, Sylhet, Bangladesh
MAR 2018 Chris Prior — Hang gliders over Queenstown, South Island, New Zealand
APR 2018 Kiran Oza — Cheese market, Alkmaar, Netherlands
MAY 2018 Ritsuko Yamashita Bachmann — Double rainbow, Edinburgh, Scotland
JUN 2018 John Baker — Bennett Lake, British Columbia, Canada
JUL 2018 Rosemary J Brown — Lagoa das Sete Cidades, Azores, Portugal
AUG 2018 Dan Bachmann — Ancient ruins, Uzbekistan
SEP 2018 Juliet Wragge-Morley — Tigray, Ethiopia
OCT 2018 Tony Rye — Fisherman, Lake Bosomtwe, Ghana
NOV 2018 Lenka Vyhnalkova — Reflections, Lake District, United Kingdom
DEC 2018 Julia Krasnicka — View from the bar, Shanghai, China
JAN 2019 Keith MacIntosh — Towards Tibet, Langtang, Nepal
If you were not successful this year, we plan to do a calendar again every year.
We have a number of extras available for sale while stocks last, these can either be picked up at a London Meeting or posted to you at the prices below.
You may add more than one calendar to the shopping cart before you pay.
Sorry we have sold out of calendars for 2018.

–>
To pay with just your debit/credit card and not sign up for PayPal, click the PayPal button and look for these options.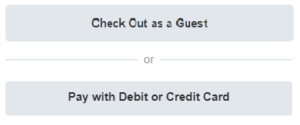 If you would like your calendars sent to another address please untick the box that says 'Deliver or Send to my billing address' on the paypal page and enter a new delivery address.