Globetrotters in Chester
Presents
Dominique Schickele – Moscow and St Petersburg

Dominique has been a member of Chester Globetrotters for many years and during that time has travelled extensively. This talk takes us to two major cities of the former Soviet Union now opening up more extensively to tourism.

Rina Tillinger – Sushi Sake and Sumo

From the Midwest US and Northwest UK, Rina Tillinger speaks on Anglo-American history and clashing cultures with a splash of humour. Her talks are entertaining, educational and thought-provoking. Each talk is accompanied by photographs, pictures, drawings, paintings, cartoons and even caricatures.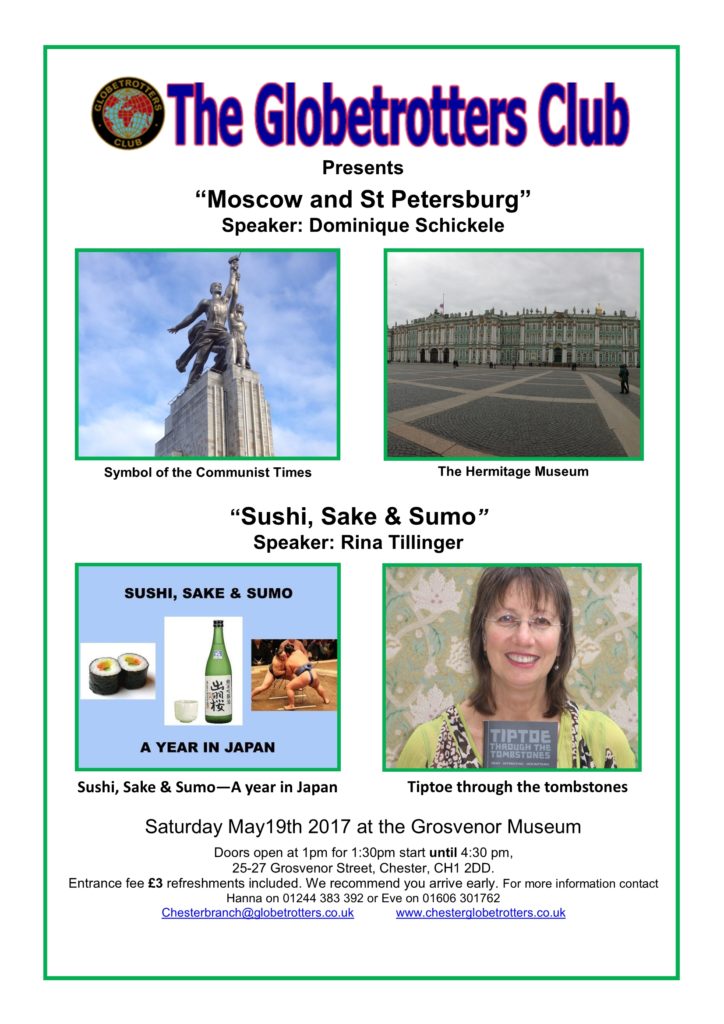 Doors open 1pm for 1:30pm Start till 4:30pm Entrance Fee £3.00 includes refreshments and two talks Grosvenor Museum 25-27 Grosvenor Street, CH1 2DD Enquiries to
Eve 01606-301762
Hanna 01244-383392